Guarllery
This here's the page for all of the pictures and stuff collected of guars or whatever in Morrowind. I just like the name. But I will acept any of your images. Just send them to me as a file SMALLER than 300kb and I will post them here, AND I will give you the credit.
Address? Here it is: tommythecat2@hotmail.com
This here picture was given to me by Mentalagumon. You like?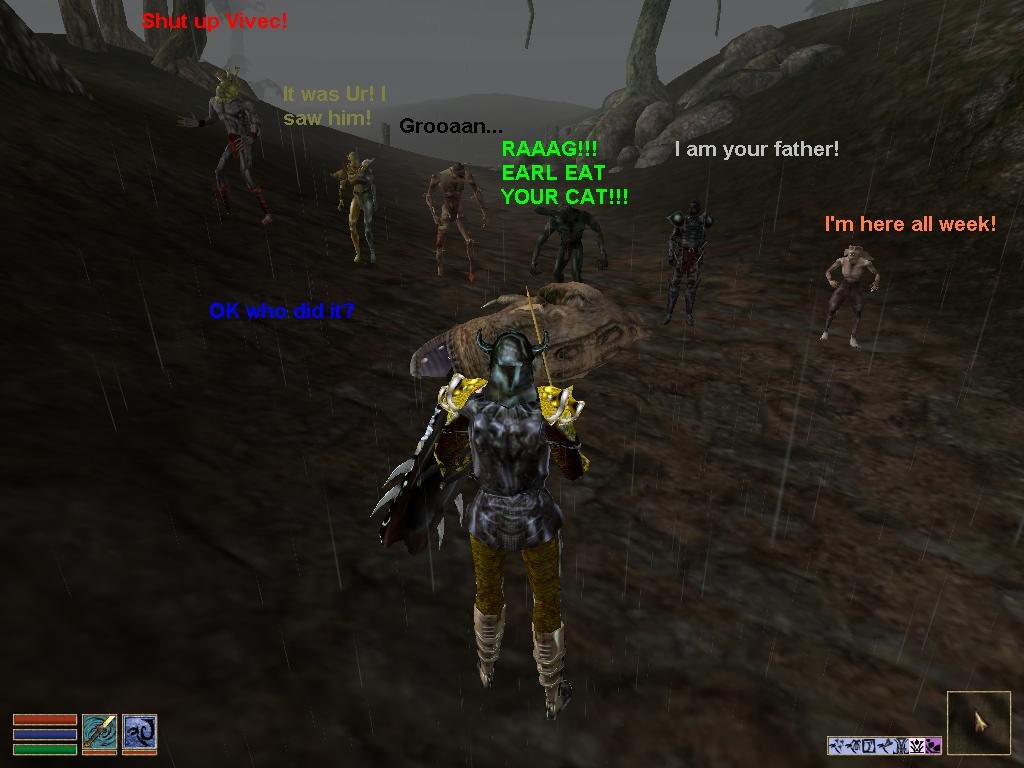 Just starting Morrowind, Jimmy had to sell everything just to get the really cool looking sword.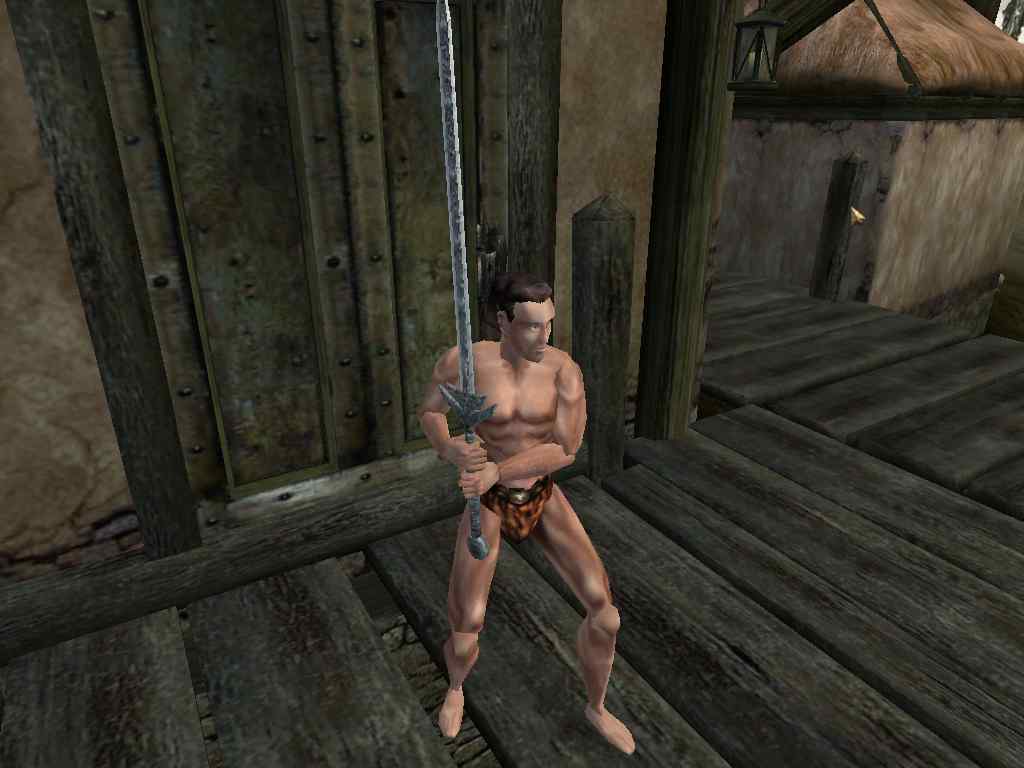 ---
That's it for now. If you want to add one of your pictures, then e-mail me at the normal address. Which is tommythecat2@hotmail.com